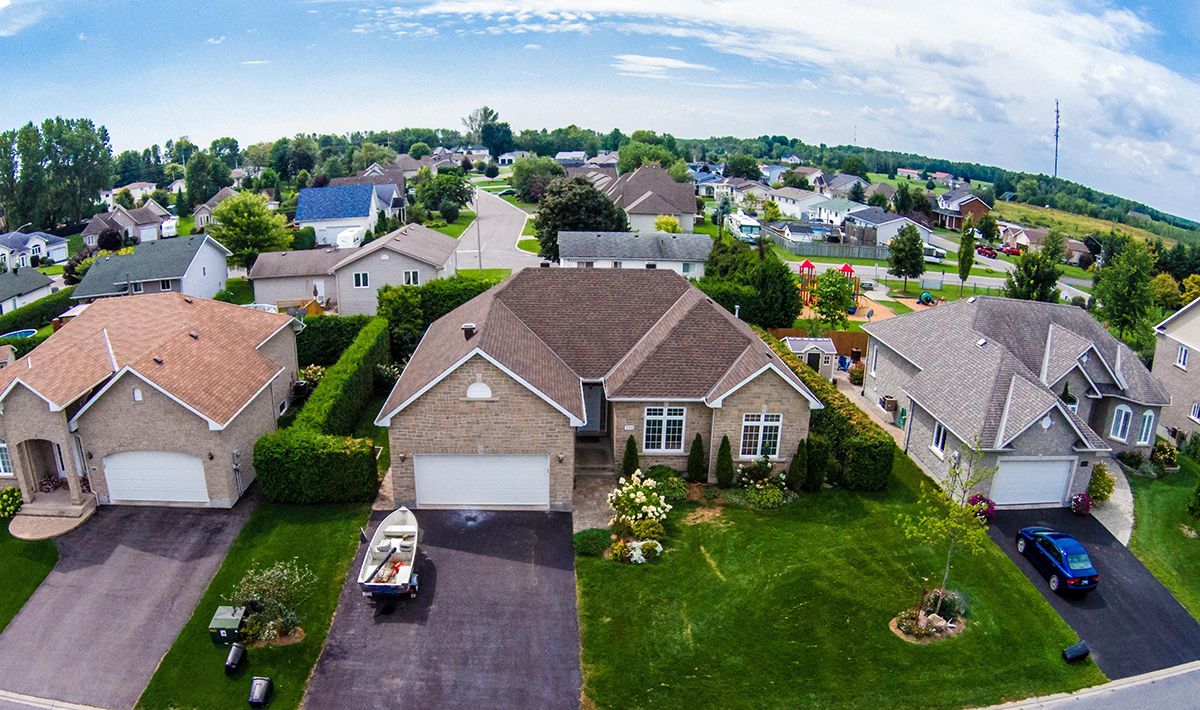 You're used to looking at your home or investment property from a lateral perspective – walking toward the front door, or sitting in the backyard.
Hardly any of us have any concept of looking at our properties from directly above the building – but that's changing.
The use of drones and unmanned aerial vehicles is providing us with new kinds of aerial photography, so that we can see visually whether our properties look great from a bird's eye view or not. And that can make a difference in how you approach property management.
At Exterior Genie, we take pride in providing the best roofing services to keep your property looking great, and to protect your investment in your real estate. A roof with structural integrity keeps the interior of your home safe, sanitary … and dry. On the other hand, a roof without structural integrity can lead to water leaks and toxic mold, and other unintended consequences that can have a property owner wanting to run for the hills. We know – we've seen it before. But we can help!
Roofing and Siding
We provide top-tier installation of roofing materials, as well as different types of siding to give your home a handy makeover.
There's a real aesthetic angle to this – you'd be surprised how much better your property can look with a small investment in maintenance – but again, there's also a health and safety component.
We like to say that the integrity of your property starts at the top – that the roof sets the stage for your property's value and livability.
While we have a lot of expertise installing new roofing, one of our very important services is emergency tarping. It's a specific service that is very important in the cases where it's needed!
It's not uncommon to have a time gap between the original start of a project and when it is done. If storms come by at the wrong times, this can be very dangerous for your property's health.
By being able to quickly install emergency tarping and other gear to secure your property against the elements, we make sure that you don't suffer those unintended consequences of poor workmanship or poor planning. As a property owner, you want to be confident that loose practices are not inviting certain kinds of destruction and devastation of your property to happen under the radar, where you won't know until it's too late. We help you get there. Ask about what we can offer you to rest easy about your property.